Table of content
2.

Introduction

4.

Results: demand survey for ecosystem services in four EU estuaries

5.

Supply of ecosystem services in four EU estuaries

9.

Ecosystem Services in TIDE: Conclusions
Authors:

by Sander Jacobs, Wouter Vandenbruwaene, Dirk Vrebos, Olivier Beauchard, Annelies Boerema, Kirsten Wolfstein, Tom Maris, Sonja Saathoff and Patrick Meire
5a. ES supply by habitats
Ecosystem services are supplied by ecosystem functions. These functions are the collection of structures (species, water bodies, soil entities,…) and processes (primary production, sedimentation and marsh formation, tidal pumping,…) which are linked to the supply of the service. Also, some services consist of several functionally separated 'intermediate' services, such as 'water purification' which consist of 'denitrification', 'immobilization of pollutants' etc (Figure 10).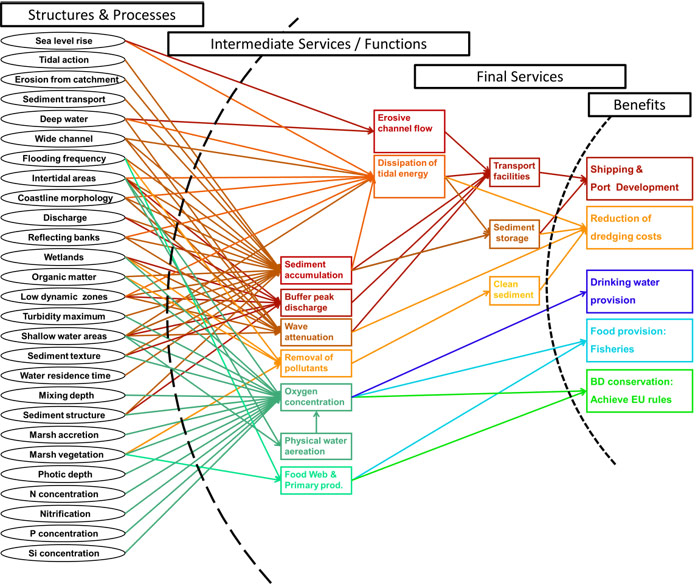 Figure 10: Illustration of supply of several benefits of ecosystem services by interacting structures and processes in the ecosystem.


A common unit however in the functional understanding of the estuarine system is 'the habitat', which is a well described part of the ecosystem which is distinguished by its physical and/or ecologic properties.
From the survey results (Figure 10), typical "subtidal" services (Provisioning service "water for navigation" and the underlying "Water quantity regulation: transportation" as well as "Water for industrial use"), typical "intertidal" services (regulating services concerning carbon, excess nutrient loads, and related to reduction of flood risks and wave/water current reduction) as well as services (most) delivered by a broad range of habitats can be distinguished.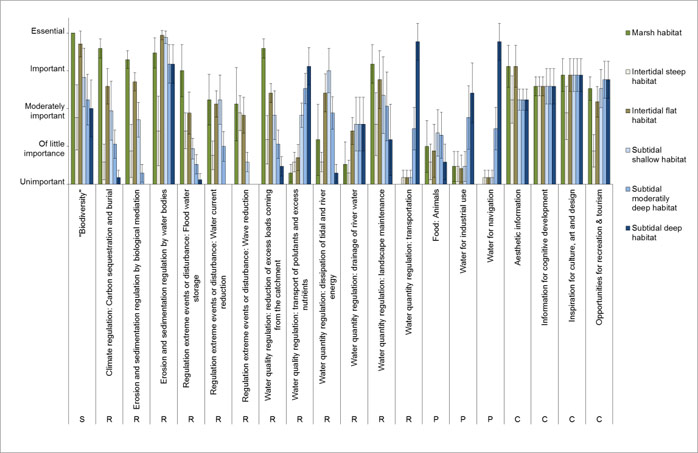 Figure 11: Scoring of habitat supply of ecosystem services. Scoring axis interpreted as "this habitat is … for delivery of ES x". Error bars show standard deviation over all estuaries and zones. Service categories are indicated (P=provisioning, R=regulating, C=cultural , S=Supporting/Habitat)
Back to top